Well Hello There Friends!
How are you!
It has been approximately 1000 days since I last logged on, and honestly I was not even sure I still knew my password. #blessed (sarcasm)
I've always felt that blogging should serve a purpose
and
for a while I sort of felt like my little online blog lacked direction and purpose.
Partly because I am, at times, totally random.
Which I stand behind fully,
but also because I just didn't feel inspired
and
didn't want to post blurbs that I, myself, did not enjoy reading back.
Because if I don't enjoy it, or get anything from reading it, how on earth can you?
Blogging to me, is all about connecting with other people.
My favorite part is, and has always been, the other bloggers.
Sure page views are great, but at the end of the day that means nothing
if you aren't connecting with other people.
SO
drumroll please.....
As of approximately twenty-six seconds ago I have a direction!
At least for a little while,
because
The Peterson's are....
Building a house!
Literally, right here!
Friends,
I'd like to introduce you to our future home...
Which I have been calling Jules
(after Julia Child of course).
Bottom Floor
My favorite bits so far:
Two pantries!
Be still my foodie heart.
Ina Garten if you're reading this, lets be friends!
Top Floor
My favorite bits so far:
His and Her closets
Please note that mine is inside the bathroom (winning).
******************************************************************************
Disclaimer
I don't have the slightest idea how to build a house.
BUT
I promise to be honest,
and
share things I wish had been shared with me.
For example:
Adding a power outlet to your closet costs $40.
Which I object to!
Because I think they should be free.
My goals
To really document this adventure,
Share our lessons learned,
In hopes that we will not go over budget,
and
Create a beautiful home,
but
Most importantly
That Marcus and I will not...
H8 each other when we're done.
so
Here goes nothing!
Thank you for joining us,
see you next time!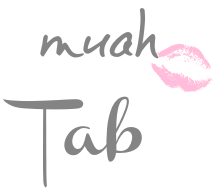 PS. Linking up with these lovlies