Hey all you lovely Tabitha readers!
! I am Helene and you can find me at Helene in Between.
I imagine Tabitha and her husband are nestled together celebrating their love on the sandy shores of the Dominican
in their
cute couple
way
right now. Probably passing
each other
love notes under the table. Makes me sick.
JK, of course.
I mean I'm married and everything- but you know what we're doing tonight?
Don't worry, I'll be drinking.
Now that we've been married for two years I've learned a few things.
And here they are:
Your wedding was the best.
Sure there are other fabulous weddings that you will attend, but nothing can take away from the fact that deep down you know yours topped them all. A few weekends ago I went to an incredible wedding. They spent a LOT of money. But I knew, mine was the best. They didn't play Katy Perry's "Last Friday Night." So I knew I won. And so did yours. So much better.

I'm always right.
It's weird how he thinks he's right sometimes. It's endearing really. But I'm right and there's nothing he can do about it.
I will never get over his farts.
They make me gag, run out of the room and glare in anger. How can they really smell that bad? I'll never ever understand how a human can fart like that.

Despite being married, he still doesn't understand my "signs."
If my eyes widen and I shake my head that means stop talking, not look at me quizzically and say "what?" Or when I tell you I'd really like those new shoes it means I'm going to buy them.
But the best thing I've learned: nothing's changed.
Even though we are married I still get butterflies and excited just to see him. And that's pretty special.
I just realized all the pictures are of my side profile.
So I guess you'll have to
Stop by
and say hi sometime...And see the front of my face!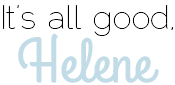 ********************
Love her!! that is all!
PS I'm probably drunk dialing you SS, get ready!